51
« Letzter Beitrag von SiLæncer am Gestern um 12:10 »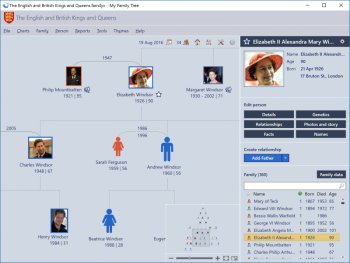 My Family Tree is a free genealogy application for Windows. It has been carefully designed to help you quickly create your family tree using a simple and intuitive interface. For those just starting out investigating their family history, it provides an easy way to visualize and share your family tree with photos, stories and basic facts about each person. More experienced genealogists will find full support for citations and evidence and options to transfer data using the GEDCOM file format.
Freeware
Whats new:>>
New features and enhancements:
Updated German translation.
Fixes:
Minor bug fixes.
https://chronoplexsoftware.com/myfamilytree/index.htm